David Sanborn
---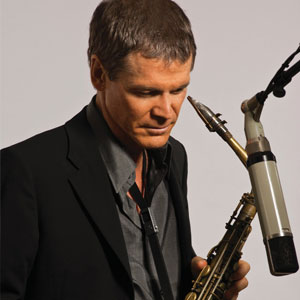 David Sanborn has released 24 albums, won six Grammy Awards, and has had eight Gold albums and one Platinum album. Having inspired countless other musicians, Dave has worked in many genres which typically blend instrumental pop, R&B and lately, more and more traditional jazz. He released his first solo album Taking Off in 1975, but has been playing the saxophone since before he was in high school when he was inspired by the great Chicago blues artists near his hometown of St. Louis.
Dave's solo release of Taking Off in 1975—still considered a classic—further solidified his career. His 1979 release of Hideaway became a popular hit and further propelled Dave's ascent with the single, "Seduction" being featured in the movie, American Gigolo. Veteran bassist and composer Marcus Miller joined Dave on the 1981 album, Voyeur. The single, "All I Need Is You" won Dave his first Grammy Award for Best R&B Instrumental Performance. In 1983, Dave released the hit album Backstreet that included Luther Vandross as a featured guest vocalist. Later albums have included guest artists such as Jack DeJohnette, Bill Frisell, Charlie Hayden, Wallace Roney, Kenny Barron, Christian McBride, and Eric Clapton.
In his three-and-a-half decade career, Dave continues to be one of the most highly active musicians of his genre, with 2010 tour dates exceeding 150. Considered as a whole, Dave is an artist who pushes the limits and continues to make music that challenges the mind and goes Straight to The Heart.
---
Videos
---
[mp3-jplayer tracks="Chicago Song@David_Sanborn-Chicago_Song.mp3, Bang Bang@David_Sanborn-bang_bang.mp3, Tin Tin Deo@David_Sanborn-Tin_Tin-Deo.mp3" width="100%" title="David Sanborn" list="y" style="text noscreen"]