Brian Culbertson
---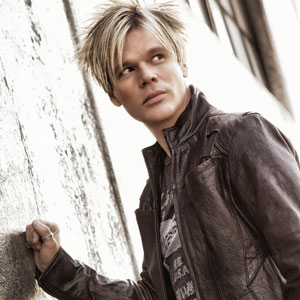 Brian Culbertson is a smooth jazz/R&B/funk musician, instrumentalist, producer and performer from Decatur, Illinois, United States. Culbertson attended DePaul University in Chicago, IL. Son of jazz band director and trumpeter Jim Culbertson, Brian's instruments include the keyboard, piano, trombone, drums, bass, trumpet, euphonium and percussion.
Inspired by his father, music educator Jim Culbertson, Brian Culbertson has been a fast and fierce study of music, gravitating to all styles of dynamic music as long as it was expertly played by artists ranging from Chicago, David Sanborn and Sting to The Brecker Brothers and Maynard Ferguson. Since his 1994 debut Long Night Out, Brian has been credited with bringing a youthful yet no less masterful energy to popular instrumental music with hit albums and singles. His sixth album Nice & Slow (2001) topped Billboard's Contemporary Jazz chart for six weeks straight. And its follow-up, Come on Up (2003) included his blazing cover of Earth Wind & Fire's "Serpentine Fire," impressing Maurice White enough to want to work with him.
Culbertson has written and produced over 25 #1 contemporary smooth singles on the R&R, Gavin and Billboard Radio charts. Singles include "So Good" and "On My Mind" from Secrets, "Get It On" and "All About You" from Nice & Slow, "Hookin' Up" and "Let's Get Started" from It's On Tonight, "Always Remember" from Bringing Back The Funk, "That's Life" from XII, "Your Smile" from Dreams in addition to many more with other artists such as Norman Brown, Bob James, Dave Koz, Eric Marienthal, Rick Braun, Steve Cole, Eric Darius and Michael Lington.
---
Videos
---
[mp3-jplayer tracks="Later Tonight@Later_Tonight.mp3, Let's Get Started@Let's_Get_Started.mp3, Hookin Up@Hookin_Up.mp3" width="100%" title="Brian Culbertson" list="y" style="text noscreen"]